Extreme performance and absolute comfort. Advanced aerodynamics and exceptionally lightweight design. Racing stiffness and pure riding pleasure. F-RI02 is the supreme marriage of opposing factors, the perfect balance between conflicting forces. A masterpiece owed to the engineering and passion of the Made in Italy mark. The new TITICI Road frame advances the Italian brand's first aero frame (F-RI01). This development has taken our strengths to the extreme, to bring cyclists an even more aerodynamic frame that is compact and light but still made to measure and still with the option to customise its aesthetic  design. It strictly abides by the TITICI philosophy of tailored products. The other feature that makes this unmistakeably TITICI is the PAT (Plate Absorber Technology) that gives this bike the world's slimmest top tube – just 8 mm. Its shape allows it to absorb vibrations from the ground while maintaining an incredibly high torsional stiffness. This patented technology makes the F-RI02 frame responsive and dynamic on the sprint, but also stable and precise on the hills. It's ready to take the roads by storm.
We build the frame.

You choose the components.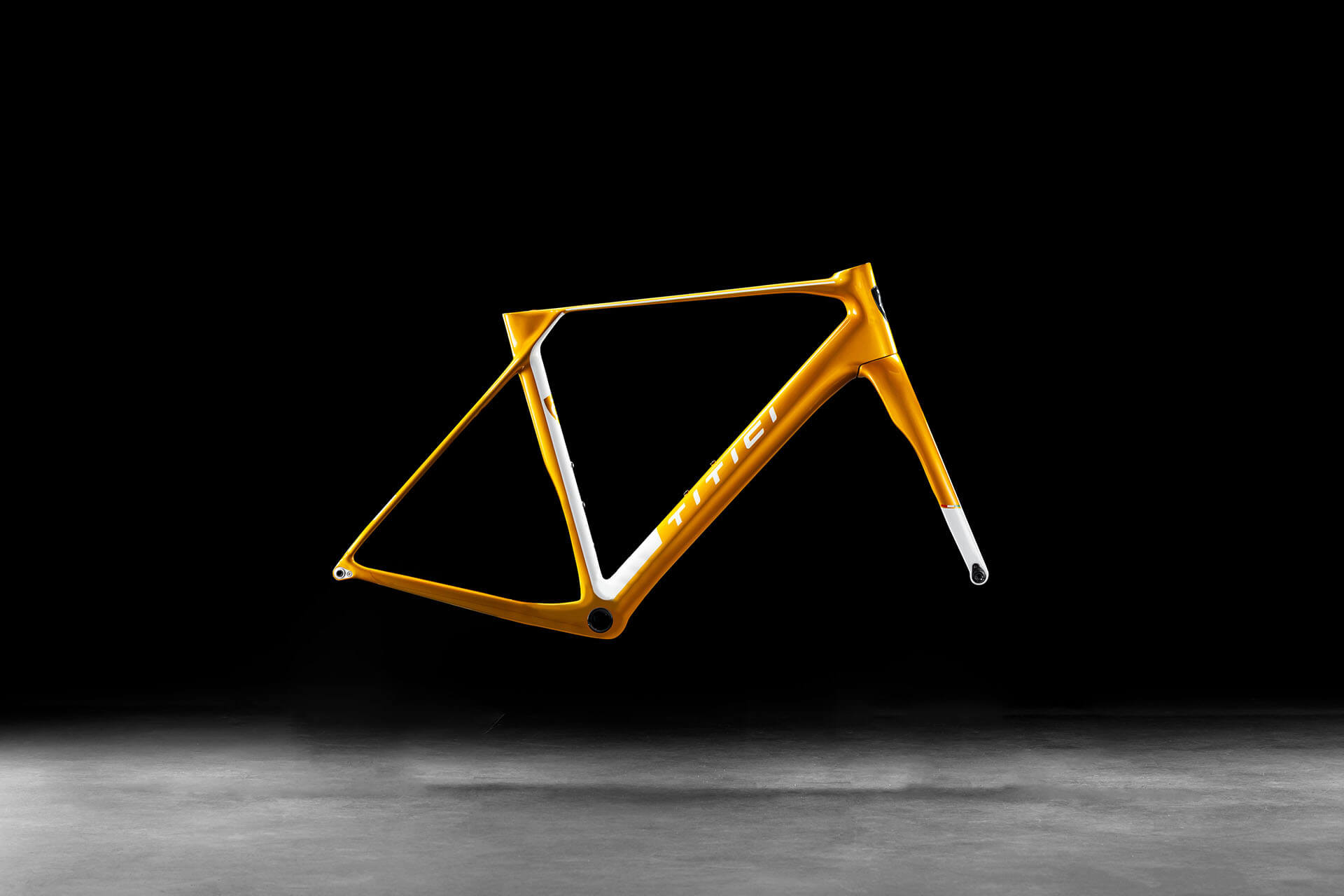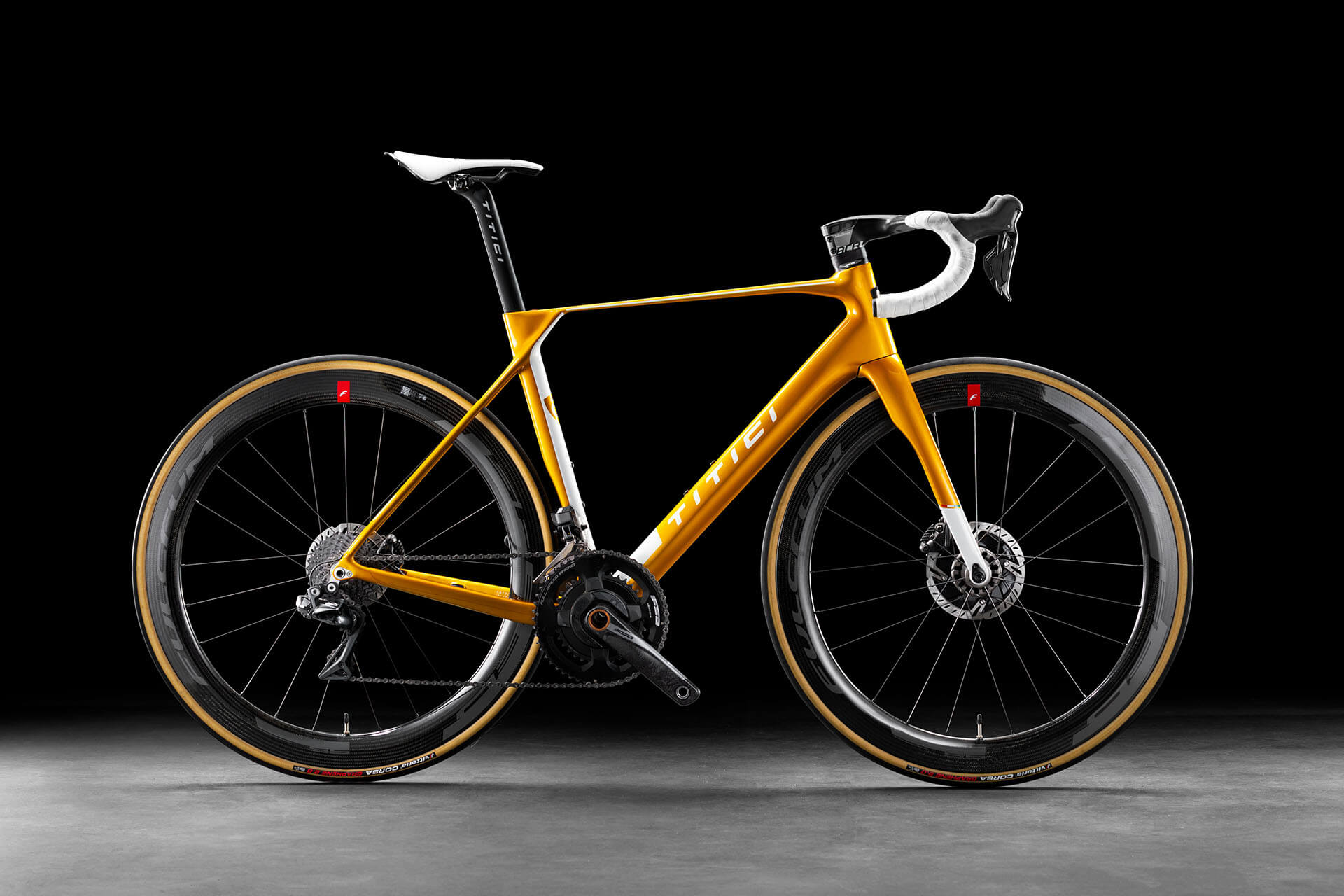 Change the color to match your brand or vision, add your logo, choose the perfect layout, modify menu settings, add animations, add shape dividers, increase engagement with call to action and more.
Contact us
Material: Blend of multilayer carbon fibres (3K, 6K, T700, M30, Unidirectional)
Construction method: PBW (Progressive Bandage Workmanship)
Thru axle: 12 x 142 mm
Bottom bracket: Pres Fit 386
Customization on request: Di2 Disc, AXS Disc, EPS Disc
Fork: TITICI RD Integrated
Headset compatibility: FSA ACR, Deda Elementi DCR
Seatpost: TITICI AREO2 Seat (-25 mm or 0 mm)
Material: Blend of multilayer carbon fibres (3K, 6K, T700, M30, Unidirectional)
Construction method: PBW (Progressive Bandage Workmanship)
Thru axle: 12 x 142 mm
Bottom bracket: Pres Fit 386
Customization on request: Di2 Disc, AXS Disc, EPS Disc
Fork: TITICI RD Integrated
Headset compatibility: FSA ACR, Deda Elementi DCR
Seatpost: TITICI AREO2 Seat (-25 mm or 0 mm)
Handlebar: Vision Metron 5D ACR Integrated